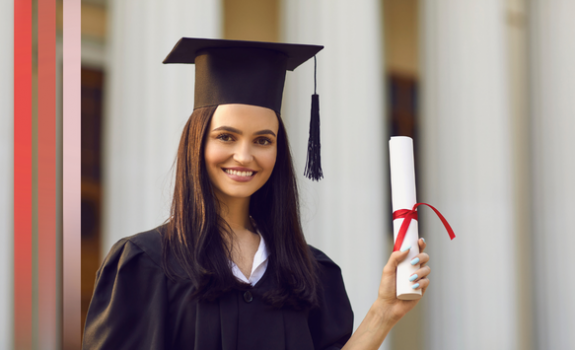 GENERAL CHARACTERISTICS OF THE CONDUCTED STUDIES AND THE PURPOSE OF THE PROGRAM
The aim of the studies is to deepen knowledge and strengthen practical skills necessary to manage an organization. Knowledge and skills acquired during the course of studies will allow to increase the effectiveness of managing a team, project, department, company, and above all to develop personal competence in managing oneself and others in difficult interpersonal situations and making business decisions. During the classes, numerous examples from practice are presented and analyzed. Modern, comprehensively educated management staff is the basis for success of any organization, especially in times of dynamically changing environment. Special requirements in this respect apply to managers responsible for the strategic management of the organization.
Cooperation between two universities: The University of Economics in Bialystok and Key West University will allow students to look at the problems of management through the prism of global experience. In addition to subjects common to all students, students will be able to choose a specialization within the Key West University: Data Analytics or Logistics and Supply Chain Management.
The studies are directed to managers at higher levels and business people. MBA is a first step towards a successful future!
The studies will be conducted in English (stationary at the University of Economics and using the e-learning platform). The student will receive two diplomas of graduation – from the University of Economics and the Key West University.
ABOUT KEY WEST UNIVERSITY
The mission of Key West University (KWU) is to establish an international community of academic faculty and industry professionals who think innovatively, and collaborate to equip students with the skills and competencies that employers value in today's fast-paced global business environment.
Key West University (KWU) is a 100% online university.
The university was founded by a group of international business and education professionals with over 40 years of combined experience.
Their ties with the global business community give them a strong understanding of the skills students need to build successful careers in both business and law.
Vision and Purpose Key West University
Quality
KWU is committed to providing a relevant global educational experience.
Affordability
KWU educational offerings are priced to meet the financial needs of a broad range of students.
Integrity
Students and faculty will strive to uphold high ethical standards throughout their KWU experience, which will be carried forth into the world of work.
Career-Orientated Education
Our curriculums aim to equip students with practical skills valued by employers in today's fast paced global business environment.
Individualized Support
Every student will have a Personal Learning Advisor who motivates them to complete their educational journey.
Local and Global Expertise
Approximately seventy percent (70%) of program instructors are U.S.-based, while thirty percent (30%) are international faculty members. The diverse range of skills, academic and professional experience of KWU faculty support the mission of our university. Faculty and staff work closely together to equip students with the competencies and knowledge required by employers to be successful in the global workforce.
IMPORTANT FACTS
The total number of hours of study: (external studies, 2 terms)
The forms of teaching: lectures, classes (workshops), seminars and e-learning
The method of evaluation of learning outcomes: credits in subjects, diploma thesis
Starting date: October and February (or after the group has gathered)
Annual tuition fee for students: 4 000 $ + 100 $ entry fee
PLAN OF STUDY
Postgraduate study plan (pdf, 500 KB)
FILES TO DOWNLOAD
Application form (pdf, 462 KB)